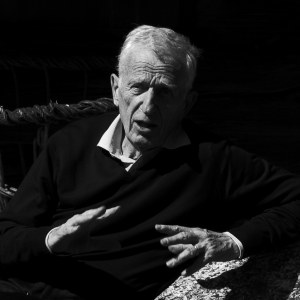 Luigi Zanzi (Varese 1938-2015) graduated in Law at the University of Pavia in 1961 after his classical studies. He became a university professor of Methology of Historical Science first in Genova and then in Pavia and then professor of Philosophy of Law in Varese. In the 1960s he became an active lawyer in Varese and Milan where he was greatly appreciated for over forty years.
He was an eclectic scholar with a Renaissance culture, which contributed to his interest in various fields, from the history of espistomology, history of culture and art history, natural history, ("eco history"), sociological/religious history to political/social history.
The theme of "elective affinities" mapped his life with decisive encounters. From his youth, thanks to friendship, first with Mario Abertini and Altiero Spinelli, then with Antonio Padoa-Schiopa, and militant federalism he became convinced of the ideal of European unity. He developed his own theories about federalism that is original in the importance that he attributed the role of regions in the future of Europe.
He founded the Institute Geymonat with Ludovico Geymonat for the Philosophy of Science. With Ilya Prigogine, Nobel Prize for Chemistry, he began a meditation for a new "scientific humanism" to unite the two cultures. Thanks to his confrontation with Eugenio Garin and Cesare Vasoli he developed a profound reflection on the "naturalistic" method of Machiavelli. With Adolphe Rey, Reinhold Messner and Walter Bonatti he shared a passion for nature and the mountains. Thanks to his study of the history of the Alpine populations (the Walser) and to his ingenious intuitions, Zanzi became the most important contemporary historian of the Alps.
In his last books, Federalism and the Critique of Political Reason, For "Another" Future of Europe and Humanity, he pointed out the importance of the European Union with an extraordinary variety of approaches, from philosophical reflections to political involvement to a State founded on the needs of society, from a critical history of the European Federalist Movement to federalist militancy addressed mainly to young people.
Varese, his native city, cradle of autonomist and euro-sceptic movements, he described Varese in his "History of Varese" as a city that could have an historic vocation towards Europe by taking advantage of its "border culture", that is not only a
"custom's barrier" but mostly as a "ground for mediation" between the Italic-Po valley's territory and the world north of the Alps. With his "heroic furor" Zanzi has shown a European spotlight on Varese, which in turn has recognized his enormous intellectual and moral contribution with the important honor, the "Martinella del Broletto".